10 Botanicals Derms Say Are Legit Active Ingredients
[Original Article can Be found here]
There's no underestimating the power of nature. From miracle medicines to unparalleled health aids, some of the most incredible ingredients around are products of the plants, flowers, herbs, seeds, nuts, and berries that cover the globe, and skin care is no exception. There's more demand than ever for clean beauty right now, but it can be difficult to know which botanicals are actually worthwhile. "Everything we use medically was, at some point, derived from some kind of botanical ingredient, but there are so many now, and it's not like the weed growing off the parasite of the dandelion in your backyard is going to be the miracle cure for all your skin ailments," says Dr. Shereene Idriss, a board-certified dermatologist in New York City. 
Botanicals should have a place in every skin-care routine. "They're nature's pharmacy," says Beverly Hills, California, board-certified dermatologist Dr. Ava Shamban. But choosing which of these ingredients to introduce to your skin is about knowing both their legitimacy as actives and the benefits they can offer. "It really depends on what you're looking to do and to achieve," Dr. Shamban explains. "When harnessed in the right way though, they can do serious wonders for our skin."FIND DOCTORS NEAR YOU
Best botanicals for your skin
Licorice 
One of the best natural alternatives to prescription and over-the-counter skin brighteners, licorice is known to help even and brighten skin tone and give skin an overall more youthful appearance. "It's one that I usually recommend to people with hyperpigmentation because it inhibits tyrosinase, which is the root [catalyst] of melanin production," says Dr. Idriss. "It won't necessarily get rid of hyperpigmentation completely, as a laser would, but it will definitely help to fade it."
This vegan, soy-free, nut-free, gluten-free brightening serum is formulated with licorice and a natural hydroquinone alternative complex, to help reduce the appearance of dark spots and hyperpigmentation. Plus it's gentle enough for those with rosacea or sensitive skin. 
Grapeseed oil 
Derived from the seeds of pressed grapes, grapeseed oil has grown quite a bit in popularity in recent years and is now found in many skin-care products. "It offers a potent dose of antioxidants that are proven to enhance the synthesis of healthy collagen and elastin, to eliminate fine lines," Dr. Shamban notes. The oil is known to help treat acne, even out skin tone, protect from sun damage, and soften skin, and it's often seen as the better alternative to coconut oil because it's noncomedogenic, more lightweight, richer in antioxidants, and usually absorbed more easily.
This oil is like "a fruit salad for the face," says Dr. Shamban. "Grapeseed oil is blended with blackberry, blueberry, cranberry, raspberry, and even broccoli seed oils, to restore and rehydrate the skin." Use it as the final step in your skin-care routine, to seal in moisture.  
Arnica
Commonly recommended by plastic surgeons for postoperative care, arnica is one of Dr. Idriss' most beloved skin-care botanicals. "It doesn't get as much airtime as it should, but it's actually a really good ingredient," she says. "It's from a mountain daisy, and it helps to increase blood circulation and decrease inflammation and overall healing time for wounds, so it's good when it comes to bruising." With its anti-inflammatory properties, arnica is great for reducing puffiness, be it during allergy season, because of a sleepless night, or after having one too many glasses of wine. 
ClarityRx On the Mend Post Procedure Healing Gel ($37)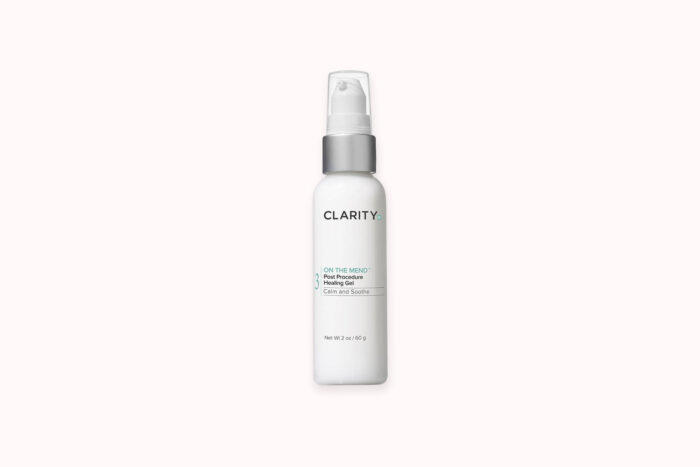 Apply this cooling gel after your next laser treatment or peel, to soothe irritation and redness while speeding up the healing process. The calming blend of arnica, aloe, St. John's wort, and calendula also keep bacteria away. 
Willow bark
The cult-favorite tonic exfoliates, brightens, and hydrates skin with salicin, lactic acid, and azelaic acid. Swipe it over skin with a cotton pad once a day; make sure to pair it with sunscreen, if you use it in the morning.
Bromelain
Like arnica, bromelain is an ingredient that's often recommended for postsurgical healing, but the pineapple derivative is great for everyday skin care too. "It has anti-inflammatory action, which helps with the bruising component, but recently, we've started to realize that it also has exfoliating properties that are less irritating than the classic AHAs and BHAs," Dr. Idriss explains. 
The exfoliating scrub uses the pineapple enzymes alongside lactic acid, salicylic acid, vitamin E, and papaya to dissolve dead skin cells and reveal glowing tone. It can be left on for up to two minutes, once or twice a week, but if you have sensitive skin, stick to a minute or less. 
Cica
The perfect cleanser to take into a colder season, this foam builds into a rich lather that hydrates and calms skin, without stripping it of its natural oils and making it feel tight. 
Jojoba oil
Jojoba oil is known to help enhance the skin's moisture barrier and enhance its healing ability and has become something of a cult favorite in recent years. "Everyone loves jojoba oil, and I think it has partly because they just like to say it!" Dr. Idriss jokes. "But it's a tried-and-true botanical, and it's been around for centuries. People really like it because it's lightweight—and it can help repair skin-barrier function, so it's ideal for acne, psoriasis, or other conditions that stem from irritated skin."
Jojoba is often the background ingredient in skin-care formulations, but it's the star in this herbal blend. Pat on a few drops, for all-day suppleness and a glow that shines through makeup.
Green tea
Green tea is one of the most well-known, studied botanicals, for good reason. "It fights free radicals through its strong anti-inflammatory properties," Dr. Shamban says. Green tea boasts EGCG, which is essentially a very strong antioxidant that helps protect skin from the damage of UV rays and fights inflammation. 
Drinking matcha is all the rage, but it can help just as much on the outside as it does the inside. This cream drenches skin with antioxidants and helps fight free radicals while simultaneously brightening and firming. 
Evening primrose oil
"Evening primrose oil can have significant anti-inflammatory and emollient properties," Dr. Shamban explains. Made from the flowers of the same name, EPO can be used to treat acne and eczema and improve skin's elasticity and moisture barrier by reducing inflammation. 
Chock-full of evening primrose oil as well as shea butter and peptides, this cream helps to replenish skin's natural moisture levels and strengthen the barrier's resilience. The primrose oil works to hydrate while antioxidants help protect skin from free radicals and environmental damage.
This lightweight oil effectively moisturizes and tones skin, without leaving behind any greasiness, and creates a smooth canvas for makeup application. It features evening primrose as one of the key active ingredients, along with a trio of rose oils, to help boost hydration and decrease inflammation and is considered beneficial for all skin types, including those affected by acne or eczema. 
Arbutin
"Arbutin is from the bearberry plant and converts into hydroquinone, so it's, kind of, to hydroquinone what over-the-counter retinols are to prescription retinoids," says Dr. Idriss. The botanical, used mostly to treat hyperpigmentation, is tolerated by even the most sensitive skin and is safe during pregnancy, so it's a great alternative to chemical ingredients. 
As the name suggests, this concentrated serum combines 2% alpha arbutin with hyaluronic acid, to fade the appearance of dark spots without dehydrating skin. It can be used morning and night, after cleansing and before moisturizer—and always in combination with sunscreen.